If you have something new to add to this page that is GMC related please contact Dan at gmcsswebmaster@gmail.com
***************
Vintage GMC Promo
Thinking of getting involved in the RV world ?
Here is an site that you will find helpful
http://www.tripbuzz.com/rving-guide/
***************
 list of Ethanol free stations
***************
Nice article from Squob
Thinking outside the white box
http://squob.com/motorhomes/gmc-the-hot-wheels-rv/
*************
Hello
My name is Colton and I'm with a company called Neighbor, but lots of people refer to as the "Airbnb of storage". I'm reaching out because I thought you and your site visitors might be interested to know about us as an alternative option for finding storage for RVs. The concept is simple: we allow anyone with extra storage space to list the availability of their garage,warehouse, covered parking, or open lot on our platform. As an example,you can take a look at what's currently available near you here
https://www.neighbor.com/rv-storage
In addition to providing cheaper and more flexible storing options for RVs, for people with extra space, we're providing an opportunity to make additional cash.
Colton Gardner
***************
Alex Ferraras Dual-Bag  System
Simple replacement of original bags with highly improved stability.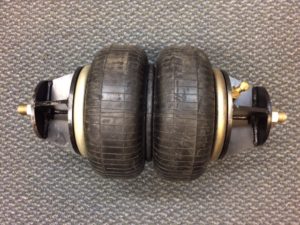 http://www.appliedgmc.com/prod.itml/icOid/1830
***************
SullyBilt Airbag System
Todd Sullivan in Seattle has developed a full range airbag system that uses the very substantial Firestone 9294 airbag the kit cost $400 and
includes all you will need accept the bags which can be purchased for about $138 ea. making the system come in at around $700 . See his video
Todd Sullivan  206-323-3333
**************
Dan Hensley's simple replacement airbag system
      Check out this Hensley single replacement airbag $600.00 complete,and easy to install.
http://www.youtube.com/watch?v=BPmD78GNMR8
Tel 480-421-8272      DanRVTech@yahoo.com
***************
This Website is totally new if you find you have any navigation problems or would like to suggest additional information for the website PLEASE contact Dan at